Black Friday Sale: Get the books for 40% Off!
---
Black Friday is just around the corner, and we've got some great deals for you. We hear you - your TBR pile is ever-growing, and it grows more every time you walk by a bookstore. But don't worry! This Black Friday, we're here to help with our 40% off sale on all of our books. You won't find bigger savings anywhere else, so make sure to take advantage of this deal. With the holidays coming up, gift shopping can be tough. So pick up some books for yourself or your loved ones with this incredible discount!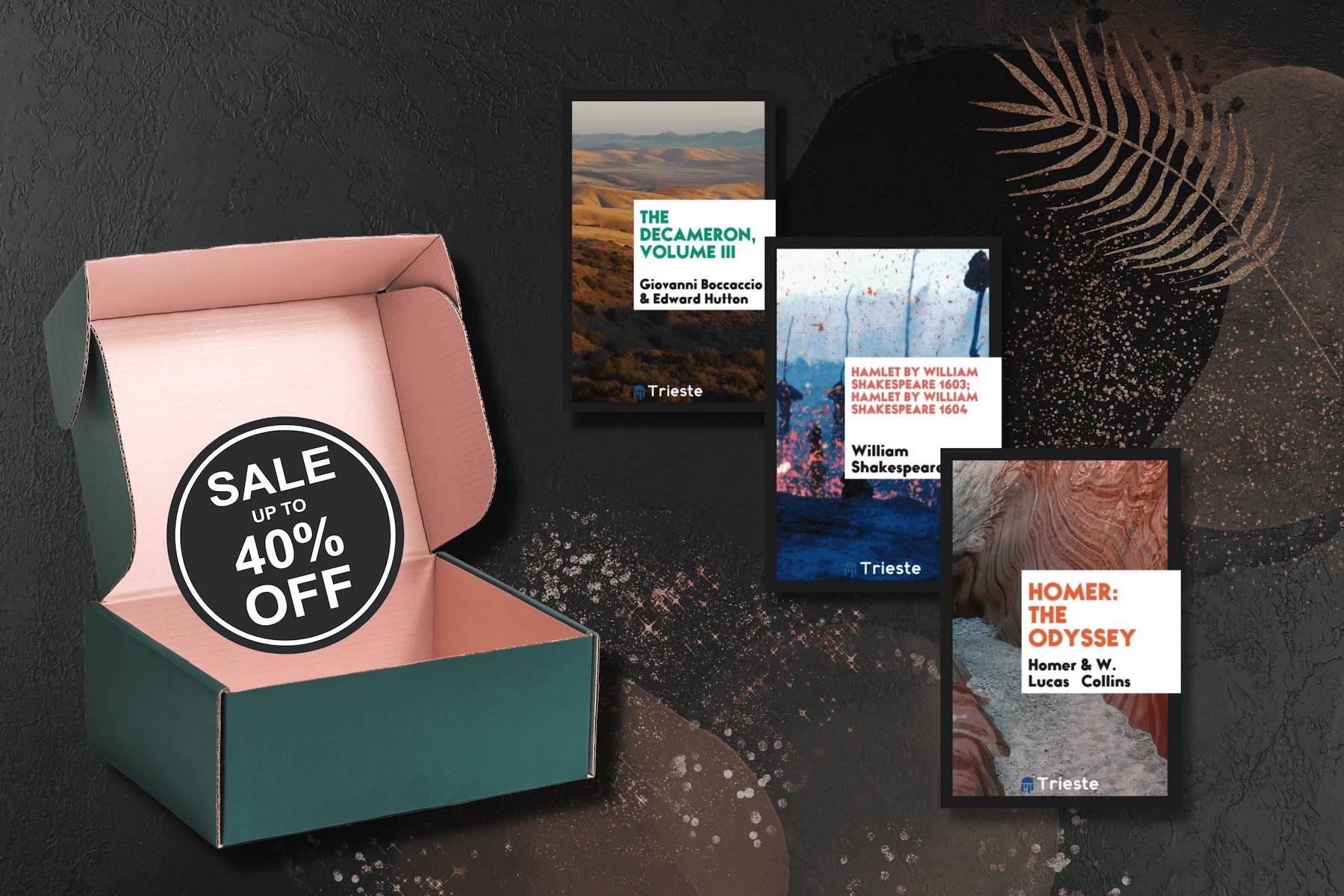 Buying books at Trieste
In the era of online shopping, Black Friday is the day for getting your hands on some amazing deals. But what are the best deals for home libraries? Whether you're looking to stock up on novels or textbooks, here are some of the best offers for books this Black Friday.
Scroll through our collection and find the books for every possible motivation and preference: classic books, literature, and social critics, narrowly focused professional books and even lyrics for karaoke and scores of famous compositions. Best sellers, classics, mysteries, thrillers, sci-fi & fantasy, even cookbooks written by your favorite chefs - all of them are available at the best price you can find. Moreover, the Trieste collection is a perfect match for any interior: it has a classic yet modern design.
Why Buying Paper Books Is Still Worth It
Most people from all over the world still prefer to read a physical book rather than E-books and Kindle. There is something about the smell of the pages and the feel of the book as you flip through it. We all have our favorite titles that are important to us. They are great to have around for decoration, or conversation pieces. You can have one in your purse or bag at all times so you always have something to keep you occupied between appointments and meetings. Buying books can be expensive, but it is worth it if you really enjoy reading.
The sale will run from November 26 to November 28 at 11:59pm. There are no promo codes, queues, or flash sales required - just visit our online bookstore to start shopping!