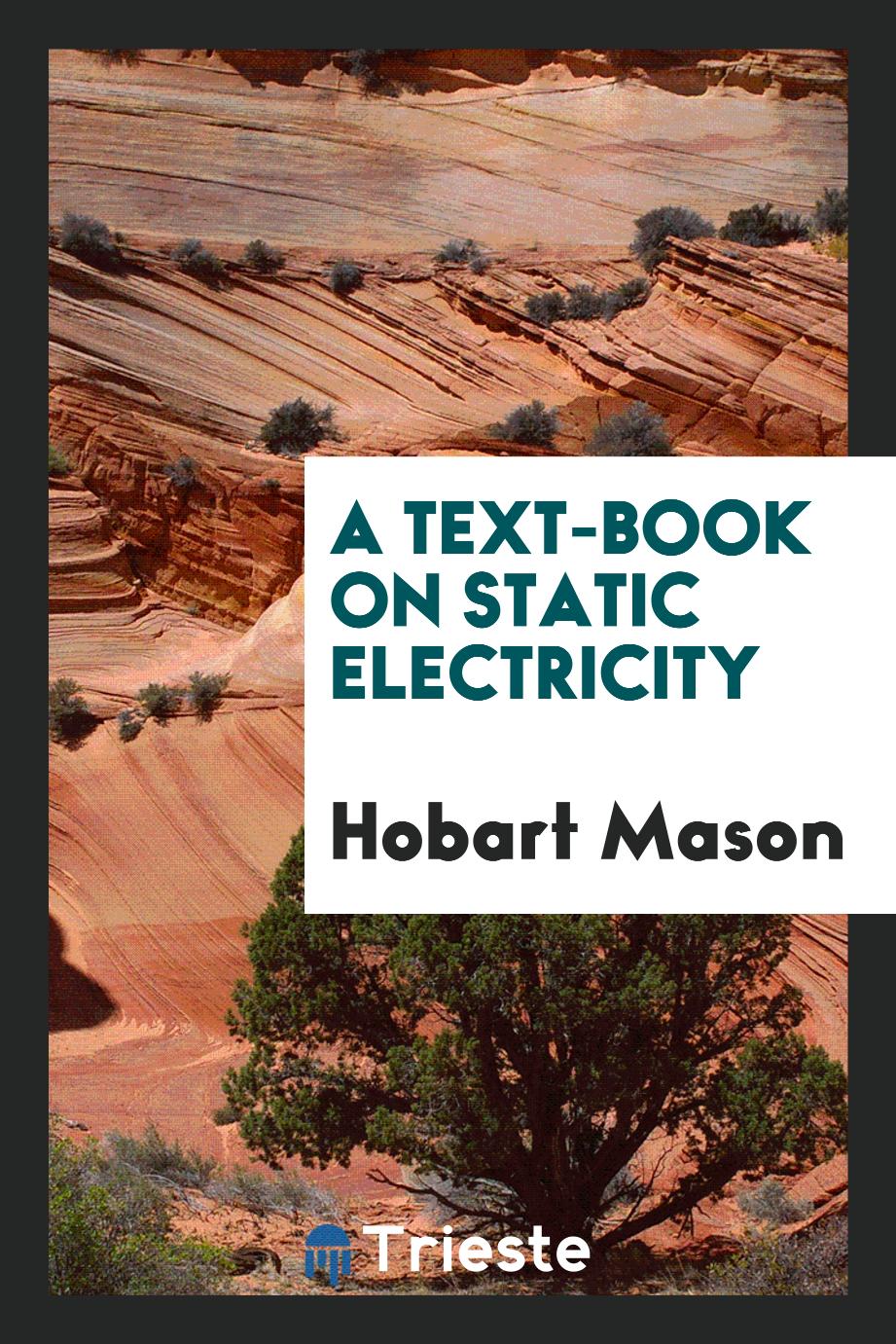 Paperback: 174
Publisher: Trieste Publishing
Language: English
ISBN: 9780649026975
Product Dimensions: 6.14 x 9.21 inches
A Text-Book on Static Electricity
Quantity
Book description
A textbook on static electricity – is a work written by Hobart Mason, a late Assistant in Electrical Engineering at the Polytechnic Institute of Brooklyn and Associate of the American Institute of Electrical Engineers. The author was forced to prepare this volume due to the apparent lack of suitable work with a similar description. The author, who, by volition, had to read a certain amount of materials on this topic, decides to publish this work. There is little or nothing original and new in this work, but he hoped that by intelligently combining the wisdom of others in a clear and orderly manner and adhering strictly to the subject of electrostatics, he would make a book of value to the student, physicist, and casual seeker of electrostatic truths. Throughout this work, every effort has been made to make reading as simple as it is accurate and reasonable brevity. Calculus methods were avoided, except when required by the precision or compactness of the expression. An abundant index will increase its value as a reference. The Appendix contains two tables and several paragraphs which, although not strictly related to the subject of this book, are believed to be of interest to those interested in electrostatics. Many students of electricity are vague about, if not completely ignorant of, these two subjects, the physical dimensions of the units, and the relationship between electrostatic units and units of the electromagnetic system.
Customer Reviews
Review by Guest
Posted on 14.03.2021
---
Review by Guest
Posted on 04.12.2020
---
Review by Guest
Posted on 01.06.2020
---
Review by Guest
Posted on 19.05.2020
---
Review by Guest
Posted on 09.11.2019
---
Review by Brodie Strickland
Posted on 01.08.2019
It was one of the best books I have ever read.
---
Review by Guest
Posted on 03.12.2018
---
Review by Guest
Posted on 02.09.2018
---
Review by Guest
Posted on 14.08.2018
---
Review by Guest
Posted on 18.02.2018
---
Write Your Own Review
You're reviewing: A Text-Book on Static Electricity