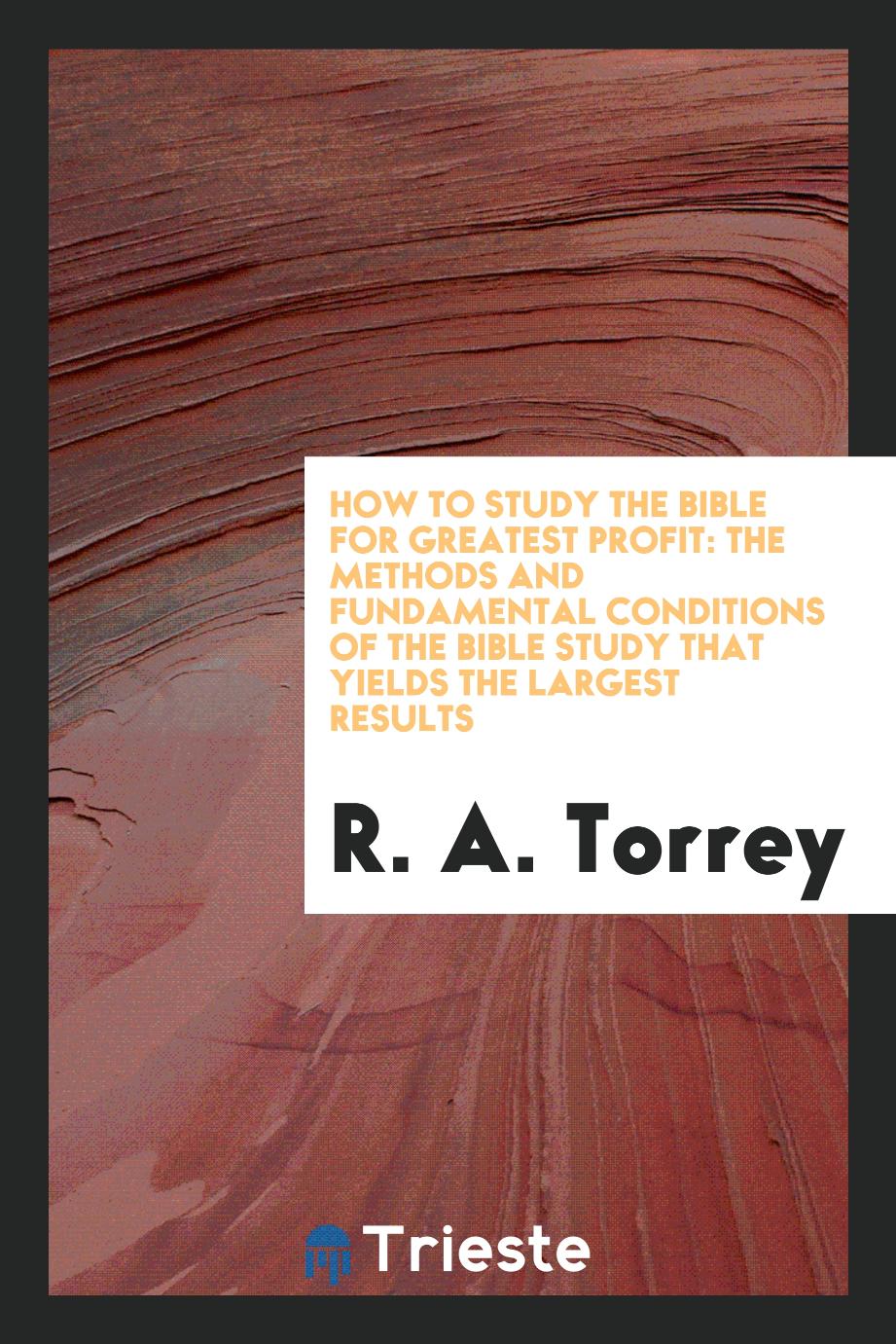 Paperback: 140
Publisher: Trieste Publishing
Language: English
ISBN: 9780649027057
Product Dimensions: 6.14 x 9.21 inches
How to Study the Bible for Greatest Profit: The Methods and Fundamental Conditions of the Bible Study That Yields the Largest Results
Quantity
Book description
This book was written for two reasons. The first reason: because this book seemed necessary. The second reason for writing it is to save the time and labor of the writer. People from all sides constantly come with questions about how to study the Bible. It is impossible to refuse to answer such an important question, but it takes a long time to generally answer it the way it should be answered. This book is written as an answer to those who have asked a question on this topic, and to those who may wish to ask it. There is nothing more important to our mental, moral, and spiritual development, or to increasing our usefulness, than Bible study. But not all Bible studies are equally beneficial. Some Bible study is completely useless. "How To Study The Bible For Greatest Profit" is a question of immeasurable importance. The question found in this book has largely been answered in the author's talks at the Chicago Bible Institute before college summer meetings, minister conferences, and Y. M. C. A. conventions. Many, especially the ministers who heard these appeals, asked that they be in constant form.
Customer Reviews
Review by Guest
Posted on 13.08.2020
---
Review by Guest
Posted on 15.05.2020
---
Review by Guest
Posted on 09.03.2020
---
Review by Guest
Posted on 05.09.2019
---
Review by Guest
Posted on 14.08.2019
---
Review by Luca
Posted on 06.06.2019
Thank you for helping me improve.
---
Review by Guest
Posted on 03.05.2019
---
Review by Guest
Posted on 21.12.2018
---
Review by Guest
Posted on 21.10.2018
---
Review by Guest
Posted on 24.01.2018
---
Write Your Own Review
You're reviewing: How to Study the Bible for Greatest Profit: The Methods and Fundamental Conditions of the Bible Study That Yields the Largest Results