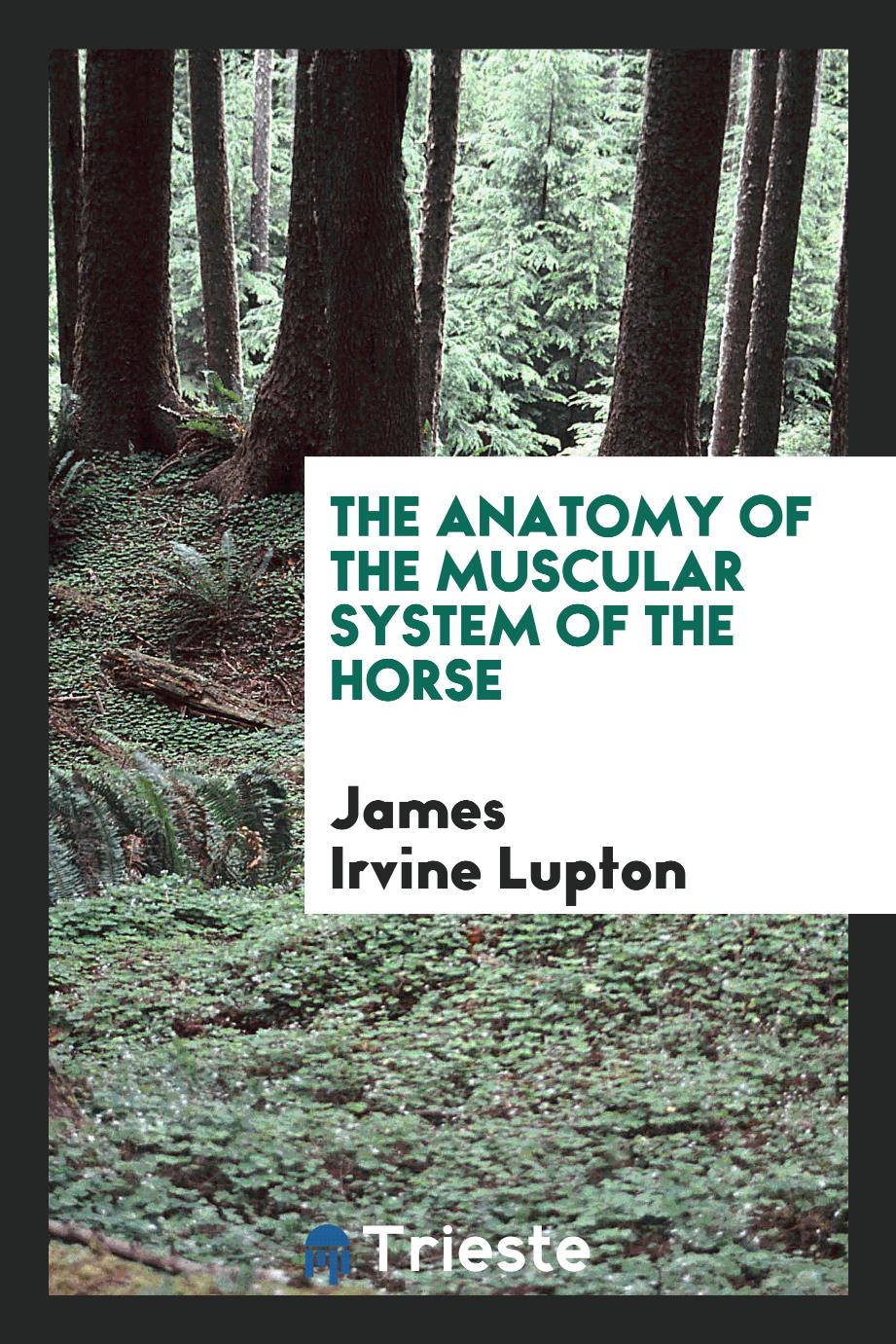 Paperback: 116
Publisher: Trieste Publishing
Language: English
ISBN: 9780649025008
Product Dimensions: 6.14 x 9.21 inches
Book description
The anatomy of the muscular system of the horse – is a work written by James Irvine Lupton and published in 1862. James Irvine Lupton was a member of the Royal College of Veterinary Surgeons, author of the "Anatomy of the External Form of the Horse;" and co-author of "The Horse in Health and Disease." This work is a guide to the anatomy of the muscular system of the horse. This illustrated edition contains all the most necessary and concise information regarding this subject. The excellent quality of the illustrations will allow the student to become better acquainted with the subject of studying the anatomy of the horse's muscular system. The work was written for use by students, for whom; in this case, the author sincerely believed that he had not bothered in vain.
Customer Reviews
Review by Kaiden
Posted on 17.02.2021
Your help on the project was invaluable.
---
Review by Guest
Posted on 29.07.2020
---
Review by Guest
Posted on 29.05.2019
---
Review by Guest
Posted on 07.03.2019
---
Review by Guest
Posted on 18.01.2019
---
Review by Guest
Posted on 21.11.2018
---
Review by Guest
Posted on 03.06.2018
---
Write Your Own Review
You're reviewing: The Anatomy of the Muscular System of the Horse