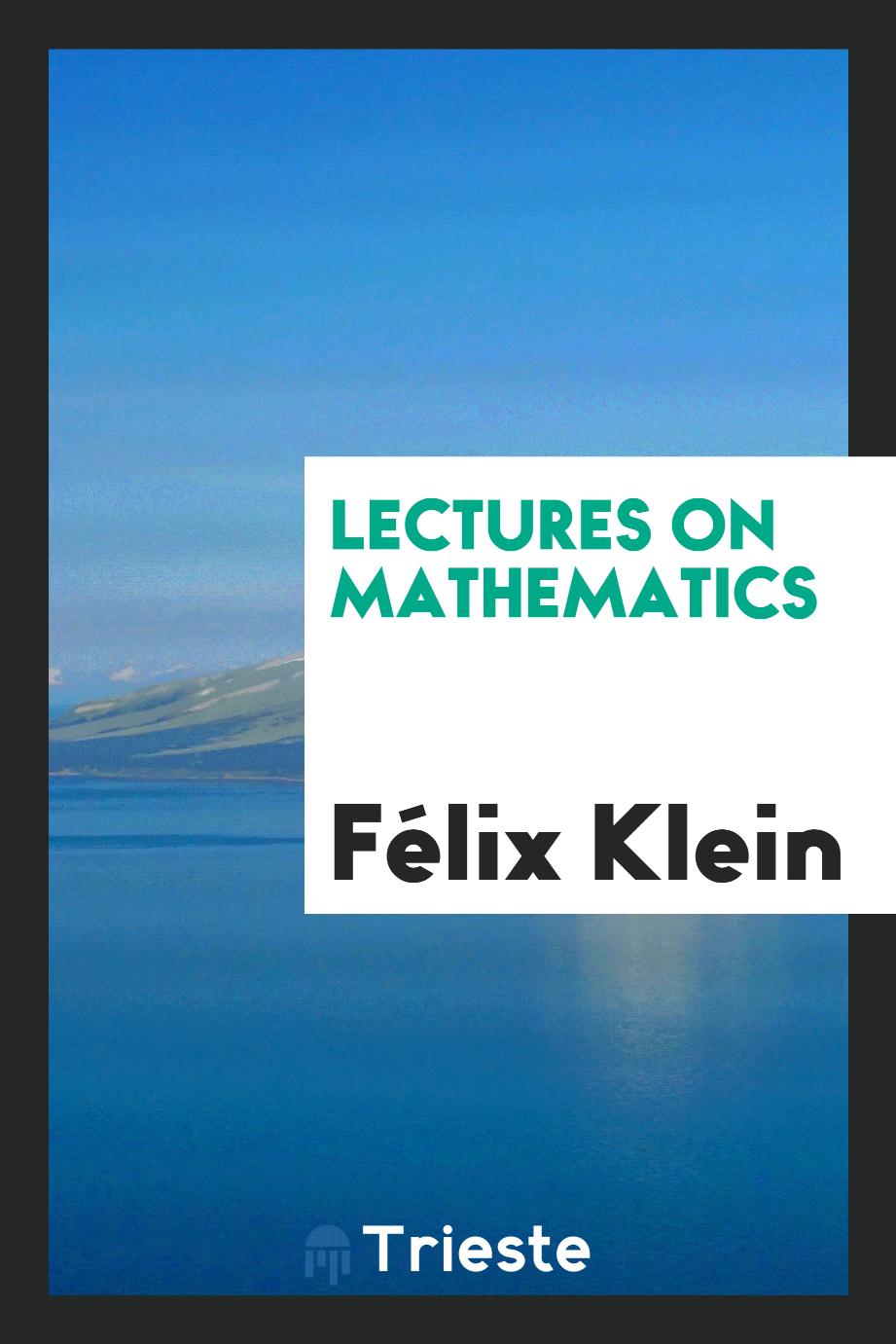 Paperback: 140
Publisher: Trieste Publishing
Language: English
ISBN: 9780649026807
Product Dimensions: 6.14 x 9.21 inches
Lectures on Mathematics
Quantity
Book description
Felix Klein was a German mathematics educator and mathematician. He is best known for his work with group theory, non-Euclidean geometry, complex analysis, and on the associations between geometry and group theory. After the close of Congress in Chicago from 21 to 26 August 1893, Professor Klein kindly agreed to hold a colloquium on mathematics with members of Congress who might wish to attend. The lectures were delivered free of charge in English, mainly in the form in which they are read here to the public. The only change made is to erase from the conversation the frequent questions and discussions that Professor Klein understands so well to spice up his conversation. The entries, after being written every day, were carefully edited by Professor Klein himself, both in manuscript and in proofreading. As an appendix, it was deemed appropriate to provide a translation of an interesting historical essay made by Professor Klein for Die Deutschen Universitdten. These lectures were published in the same year after they were delivered in 1893.
Customer Reviews
Review by Lesley
Posted on 20.11.2020
I loved this book. I didn't want to put it down.
---
Review by Guest
Posted on 12.04.2020
---
Review by Guest
Posted on 30.12.2019
---
Review by Guest
Posted on 20.08.2019
---
Write Your Own Review
You're reviewing: Lectures on Mathematics