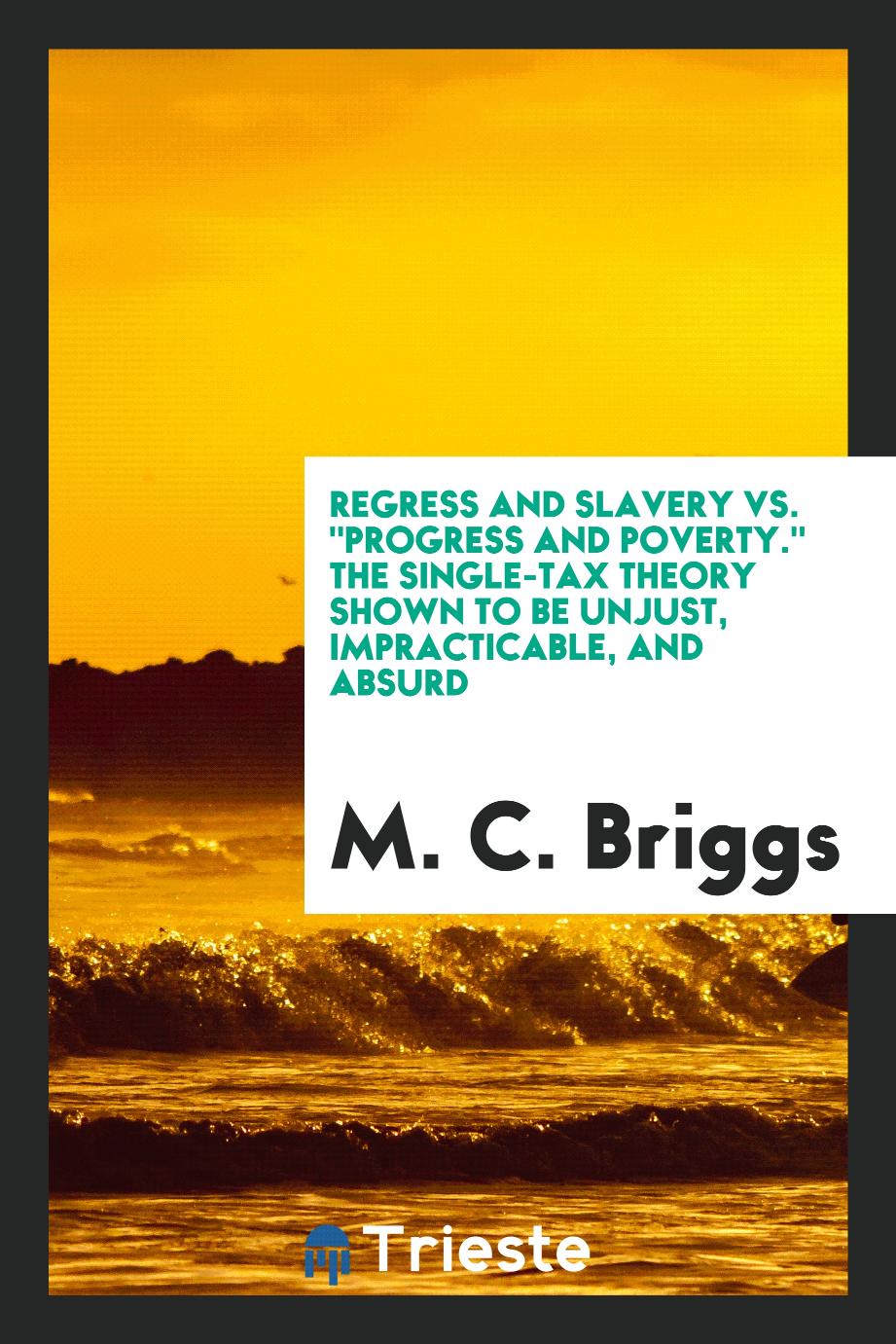 Paperback: 112
Publisher: Trieste Publishing
Language: English
ISBN: 9780649753048
Product Dimensions: 6.14 x 9.21 inches
Regress and Slavery vs. "Progress and Poverty." The Single-Tax Theory Shown to be Unjust, Impracticable, and Absurd
Quantity
Book description
This book is a review and response to the work of the American journalist and political economist of the 19th century, Henry George "Progress and Poverty". The main idea of Henry George's "Progress and Poverty" was that the land originally belongs to all mankind, therefore a socio-ethical problem arises: and on the basis of what the wealth created by nature is exploited by individual subjects who seized it by the will of fate? On what basis do the heirs of a person, for example, who seized or exchanged for trinkets from the Indians three hundred years ago, a land plot on the island of Manhattan, now receive huge incomes? Couldn't their ancestor have guessed that this place would be the center of New York in the future? The author of the book asked similar questions. As a result, he proposed to establish a rent tax of one hundred percent and make this tax the only one, and abolish all other taxes. Landowners, the reformer argued, will hardly suffer, since they will still receive interest on the capital invested in the land. The author of this book-review, M. C. Briggs, proposes to put the facts in a box for witnesses and consider the case in a court of common sense.
Customer Reviews
Review by Guest
Posted on 17.03.2021
---
Review by Avery Trejo
Posted on 29.09.2020
These are the type of books I love to read.
---
Review by Guest
Posted on 13.05.2020
---
Review by Guest
Posted on 01.04.2020
---
Review by Guest
Posted on 10.03.2020
---
Review by Guest
Posted on 01.01.2020
---
Review by Guest
Posted on 28.08.2019
---
Review by Guest
Posted on 27.08.2019
---
Review by Guest
Posted on 17.08.2019
---
Review by Guest
Posted on 16.06.2019
---
Review by Guest
Posted on 12.06.2019
---
Review by Guest
Posted on 15.02.2019
---
Review by Guest
Posted on 06.02.2019
---
Review by Guest
Posted on 09.10.2018
---
Review by Guest
Posted on 28.07.2018
---
Review by Guest
Posted on 21.01.2018
---
Write Your Own Review
You're reviewing: Regress and Slavery vs. "Progress and Poverty." The Single-Tax Theory Shown to be Unjust, Impracticable, and Absurd