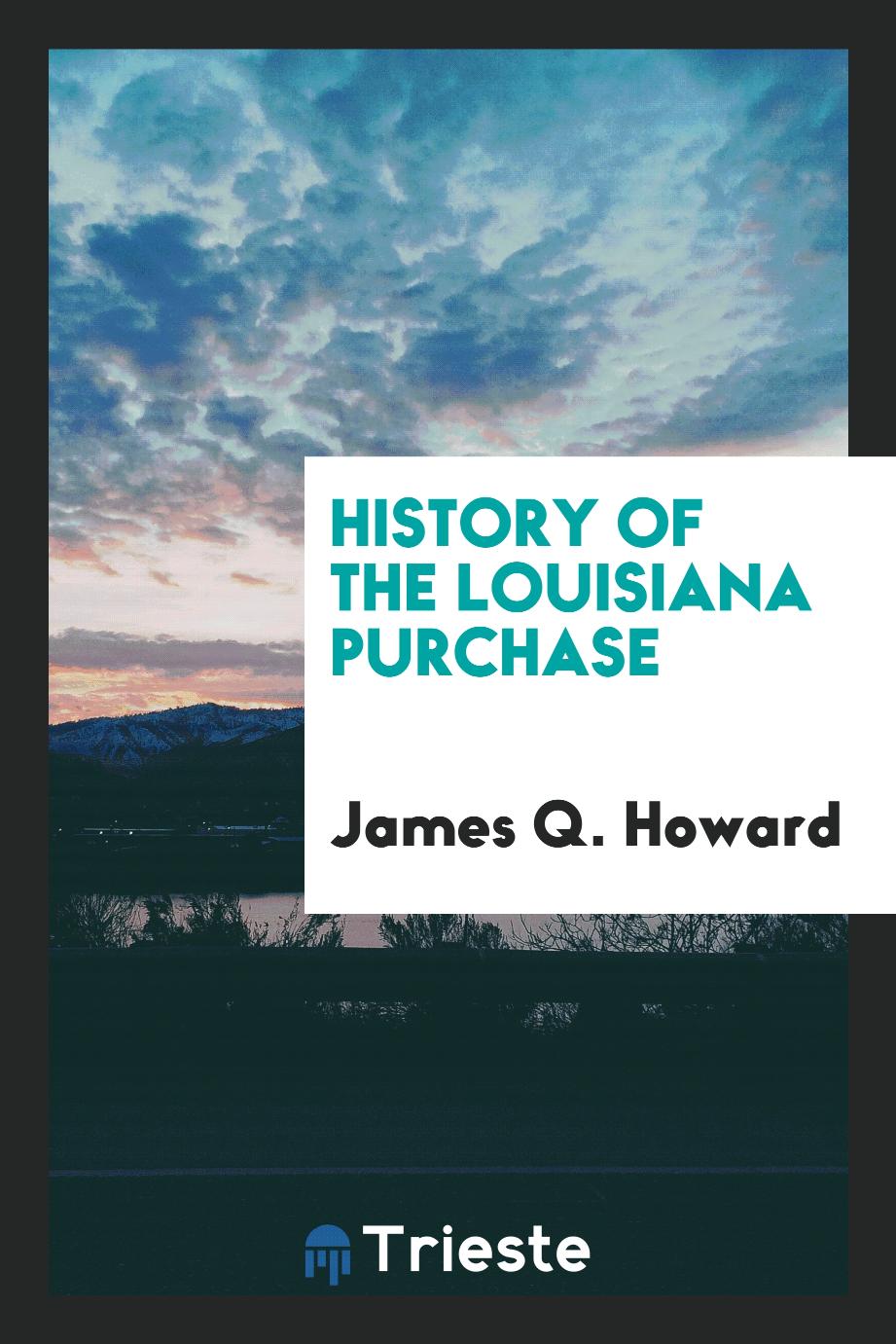 Paperback: 180
Publisher: Trieste Publishing
Language: English
ISBN: 9780649604289
Product Dimensions: 6.14 x 9.21 inches
History of the Louisiana Purchase
Quantity
Book description
This work on the history of the Louisiana Purchase was written prior to the work of Mr. J. K. Hosmer on the same topic. The latter, in fact, is a work of fiction, but partly historical, in no way interpreted the fact that was put forward with the approval of the Exhibition Company in St. Louis. The Louisiana Purchase was one of the most important events in the political life of the third US President, Thomas Jefferson. Although Jefferson was concerned about the legality of the deal (the US Constitution did not contain articles on the acquisition of territories from foreign states), he nevertheless decided to make a deal due to the fact that France and Spain prevented the Americans from their trade through the port of New Orleans. The early history of the vast domain trans ferred by France to the United States in 1803 is found in the Margry papers, in various contemporary records, and in other official or personal accounts of early explorers and settlers. US government documents, State Department archives, actions and statements by public figures best reflect what took place during the actual Louisiana acquisition. After examining these sources of information, long lists of references and authoritative sources should not be burdened with a succinct account of the first peaceful expansion of territory.
Customer Reviews
Review by Guest
Posted on 08.12.2020
---
Review by Sukhmani Humphries
Posted on 09.10.2020
Best book ever!
---
Review by Guest
Posted on 01.04.2020
---
Review by Guest
Posted on 25.08.2018
---
Write Your Own Review
You're reviewing: History of the Louisiana Purchase