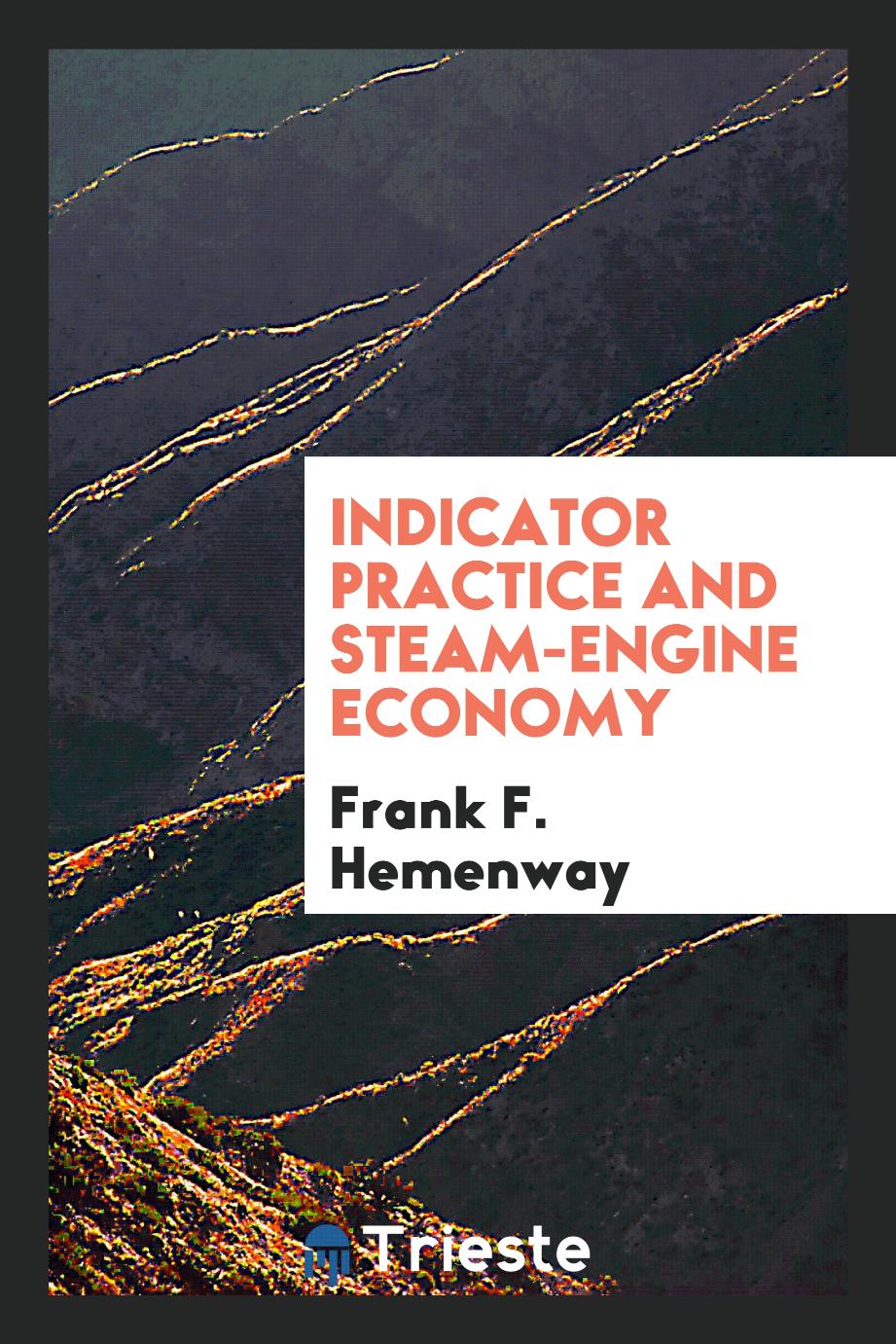 Paperback: 216
Publisher: Trieste Publishing
Language: English
ISBN: 9780649612826
Product Dimensions: 6.14 x 9.21 inches
Book description
Indicator Practice And Steam-Engine Economy - a book written by Frank F. Hemenway, associate editor of "American Machinist", member American Mechanical Engineers. The goal of the author of this book was to present the subject comprehensively enough that any engineer could apply an indicator to his engine, take a diagram and make all the necessary calculations based on it. The author's intention was not to use any terms other than those that are generally understandable, and no mathematical proof is required that involves the use of anything other than simple arithmetic calculations. Since one of the most important purposes that the indicator can serve is to indicate how to achieve savings in steam consumption, its use was considered in connection with the economy of the steam engine: there seems to be no rational way to even separate these items. A separate chapter was devoted to locomotives, because although they generally treat them in the same way as other steam engines, there are some features that are specific to the indication of locomotives. All engravings, both diagrams and methods of obtaining the movement of the drum, were made specifically for this work. What was appropriate from the material written for the American machinist was revised and used, everything else that makes up the bulk of the book was published for the first time.
Customer Reviews
Review by Aurelia Mcpherson
Posted on 11.10.2020
This book was such an unexpected treasure and I am shocked it does not have more ratings.
---
Review by Guest
Posted on 03.09.2020
---
Review by Guest
Posted on 03.05.2020
---
Review by Guest
Posted on 27.04.2020
---
Write Your Own Review
You're reviewing: Indicator Practice and Steam-Engine Economy