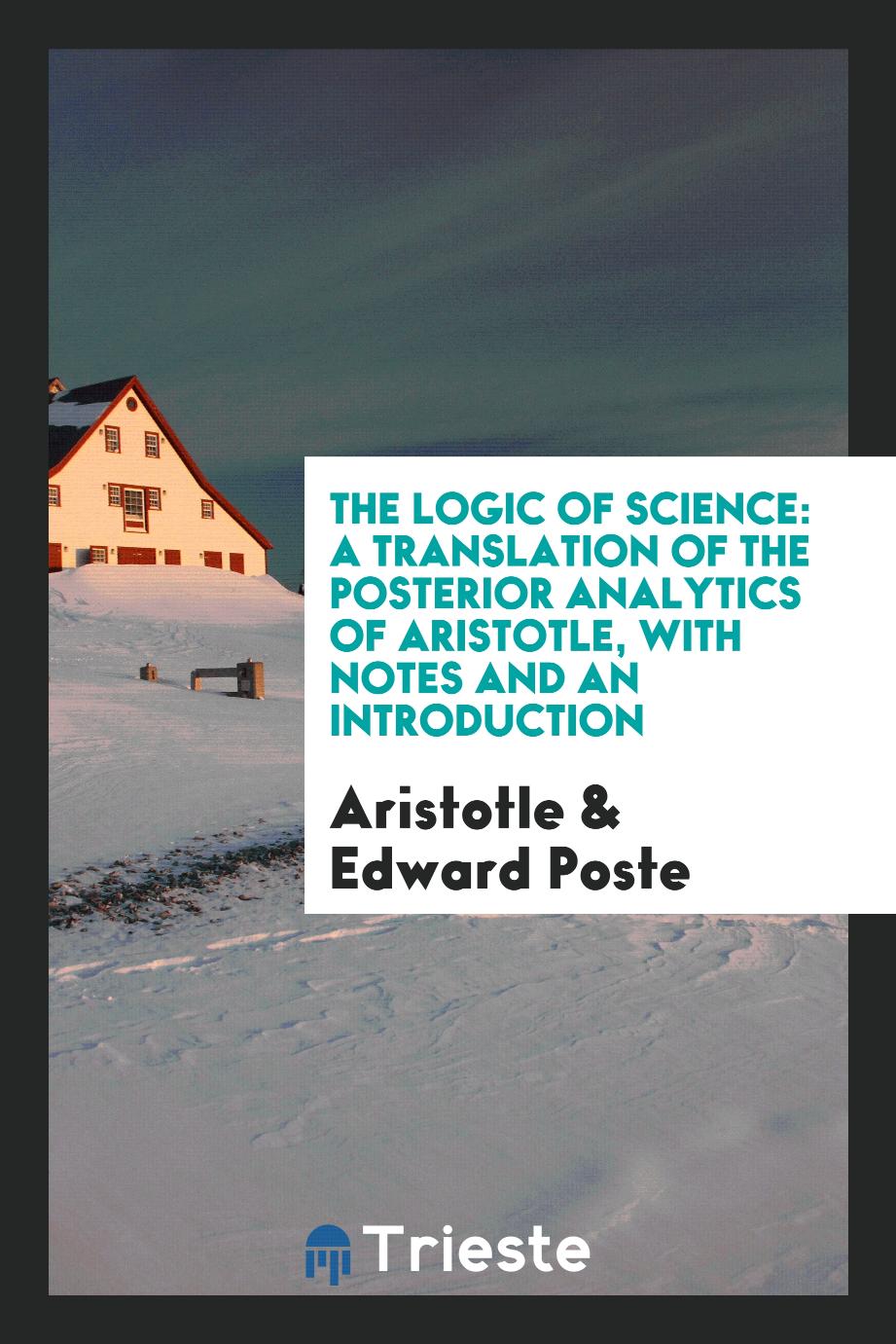 Paperback: 172
Publisher: Trieste Publishing
Language: English
ISBN: 9780649027927
Product Dimensions: 6.14 x 9.21 inches
Book description
Among those who have paid some attention to logic, there is a fairly general agreement that the logical writings of Aristotle will make up for the difficulty of reading them. However, despite this opinion, it does not seem that the pages of the Organon are often turned over with very diligent hands. And this is not very difficult to explain if we consider their obscurity - a quality that they share with most of Aristotle's works. This translation of part of it has been undertaken to facilitate the study of the original. That part of it was chosen, which in fact is the most valuable, since it gives the greatest understanding of the views of Aristotle, and brought him on a par with modern writers on the philosophy of science. Another reason for choosing this particular part is that the other parts are already fairly well known for the work of scholastic logicians, while this, although much more interesting for students of Baconian logic, was relatively neglected. The Introduction gives a sketch of the entire Organon.
Customer Reviews
Review by Guest
Posted on 22.11.2020
---
Review by Guest
Posted on 14.04.2020
---
Review by Guest
Posted on 27.12.2019
---
Review by Kelly Sanders
Posted on 02.10.2018
Such a commitment to great customer service is to be commended.
---
Review by Guest
Posted on 07.09.2018
---
Review by Guest
Posted on 26.08.2018
---
Review by Guest
Posted on 19.01.2018
---
Write Your Own Review
You're reviewing: The Logic of Science: A Translation of the Posterior Analytics of Aristotle, with Notes and an Introduction