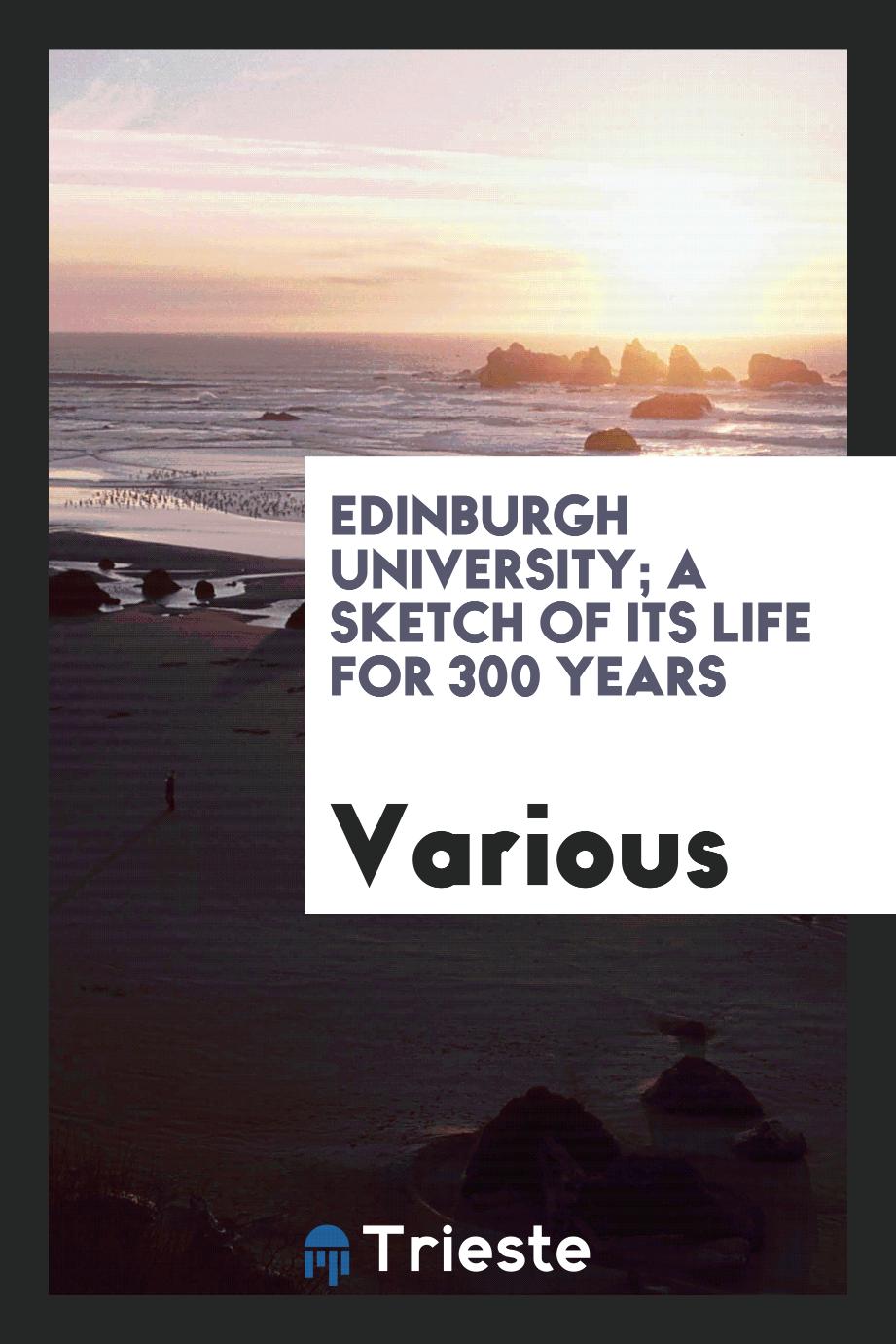 Paperback: 118
Publisher: Trieste Publishing
Language: English
ISBN: 9780649025831
Product Dimensions: 6.14 x 9.21 inches
Edinburgh University; A Sketch of Its Life for 300 Years
Quantity
Book description
This book was published by the University of Edinburgh in 1884, to coincide with the three hundred year anniversary of the university. This book contains the most significant events in the life of the university. The 14 chapters of the book cover different time periods and events of the university. The first chapter starts with the Foundation of the Town's College. Next are the chapters about The Disputation at Stirling; The First Rector; Alexander Henderson; Archbishop Leighton. The rest of the book covers periods such as Dawn of Medical School; The Revolution Period; William Carstares; First Law Chair; Regents become Professors; The Medical School and the Royal Infirmary; " Jupiter" Carlyle; Oliver Goldsmith, William Robertson and his brilliant Senatus; New Buildings on South Bridge; Dr. Johnson; Thirty Years' War; The Act of 1858, and Prosperity of the University since its re-constitution. The last two chapters are devoted to The Tercentenary Celebrations and Students' Societies.
Customer Reviews
Review by Guest
Posted on 01.03.2021
---
Review by Guest
Posted on 19.01.2021
---
Review by Guest
Posted on 28.08.2020
---
Review by Guest
Posted on 28.07.2020
---
Review by Ward
Posted on 06.02.2019
I have had so much fun learning with this book!
---
Review by Guest
Posted on 20.09.2018
---
Write Your Own Review
You're reviewing: Edinburgh University; A Sketch of Its Life for 300 Years