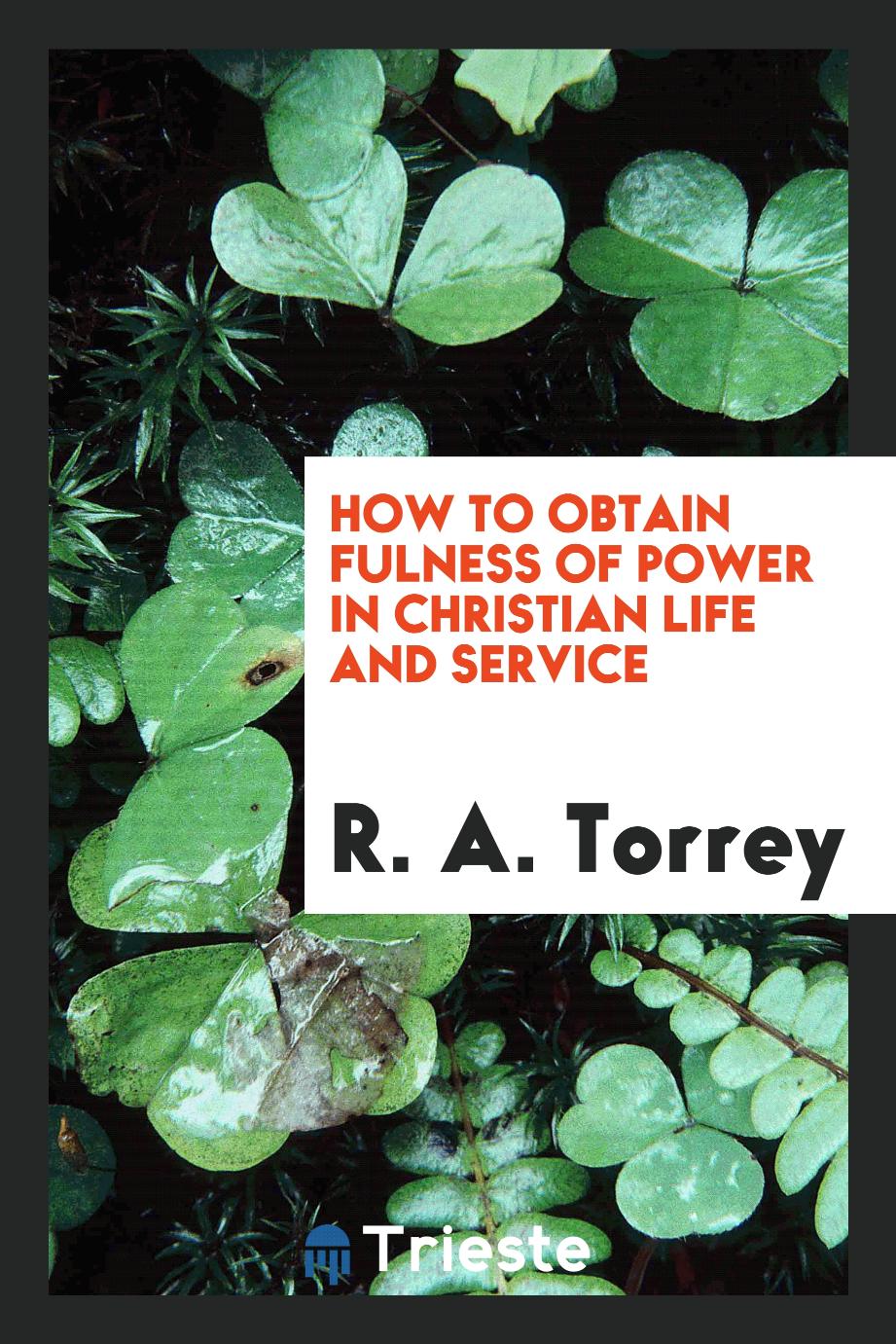 Paperback: 116
Publisher: Trieste Publishing
Language: English
ISBN: 9780649025138
Product Dimensions: 6.14 x 9.21 inches
How to Obtain Fulness of Power in Christian Life and Service
Quantity
Book description
How To Obtain Fulness Of Power In Christian Life And Service – is a book written by Reuben Archer Torrey and published in 1897. The author of this book was an American evangelist, pastor, educator, and writer. This volume was written in part in response to a request from some who used the author's book "How to Bring Men to Christ," to write another book for use in teaching those who have already come to Christ. But the book has another, much more important purpose. Many do not even suspect that there is a life of constant peace, joy, satisfaction and strength. And many others who, although they think there must be something outside of the life they know, do not know how to achieve it. This book is written to help them. The book consists of five chapters, each of which will cover different aspects of the topic: "The Power of the Word of God," "The Power of the Blood of Christ," "The Power of the Holy Spirit," "The Power of Prayer," "The Power of a Surrendered Life."
Customer Reviews
Review by Bonita Stark
Posted on 11.12.2020
It is not easy to say anything bad about this book.
---
Review by Guest
Posted on 14.08.2020
---
Review by Guest
Posted on 24.11.2019
---
Review by Guest
Posted on 07.11.2019
---
Review by Guest
Posted on 10.06.2019
---
Write Your Own Review
You're reviewing: How to Obtain Fulness of Power in Christian Life and Service