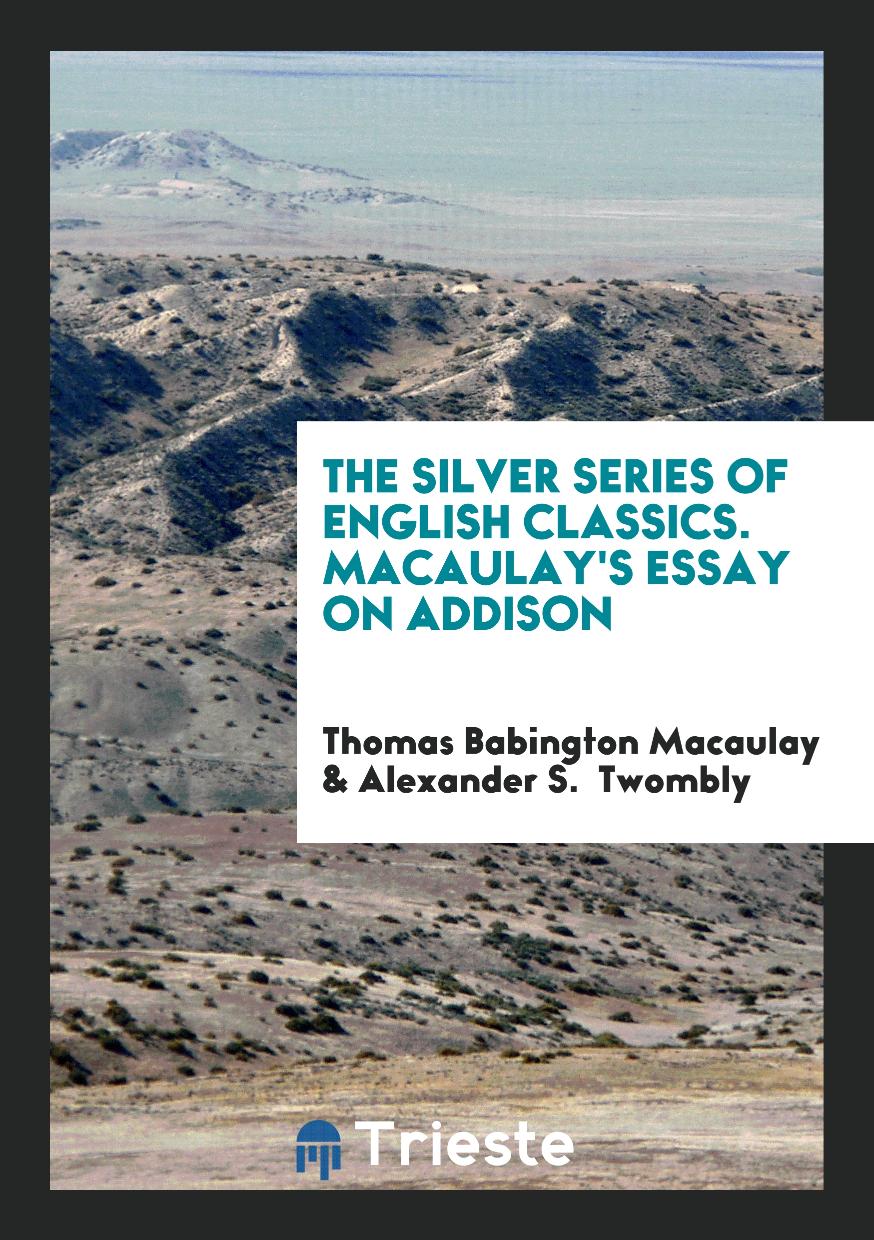 Paperback: 128
Publisher: Trieste Publishing
Language: English
ISBN: 9780649576203
Product Dimensions: 5.83 x 8.27 inches
Book description
Macaulay's essay on Addison is an essay that is part of The Silver Series of English Classics, published in 1899. The Silver Series of English Classics is designed to provide editions of many standard classics of English and American literature in the best possible form to read and study. Thomas Babington Macaulay was a British statesman, historian, novelist and poet of the Victorian era. Joseph Addison was a British publicist, playwright, politician and poet, esthetician who stood at the origins of the English Enlightenment. When one speaks of literary criticism, this does not mean that the life of the author is exposed under it and his personal behavior is revealed; these are not the subject of literary criticism as such. Its task is to critically examine the author's style, his manner of presenting ideas, skills in the art of composition and common sense in selecting facts and drawing conclusions.
Customer Reviews
Review by Jeff Drummond
Posted on 03.12.2020
This book will stay with me for a very long time.
---
Review by Guest
Posted on 10.10.2020
---
Review by Guest
Posted on 15.12.2019
---
Review by Guest
Posted on 15.10.2019
---
Review by Guest
Posted on 28.09.2019
---
Review by Guest
Posted on 22.10.2018
---
Review by Guest
Posted on 21.05.2018
---
Review by Guest
Posted on 07.05.2018
---
Review by Guest
Posted on 09.04.2018
---
Write Your Own Review
You're reviewing: The Silver Series of English Classics. Macaulay's Essay on Addison