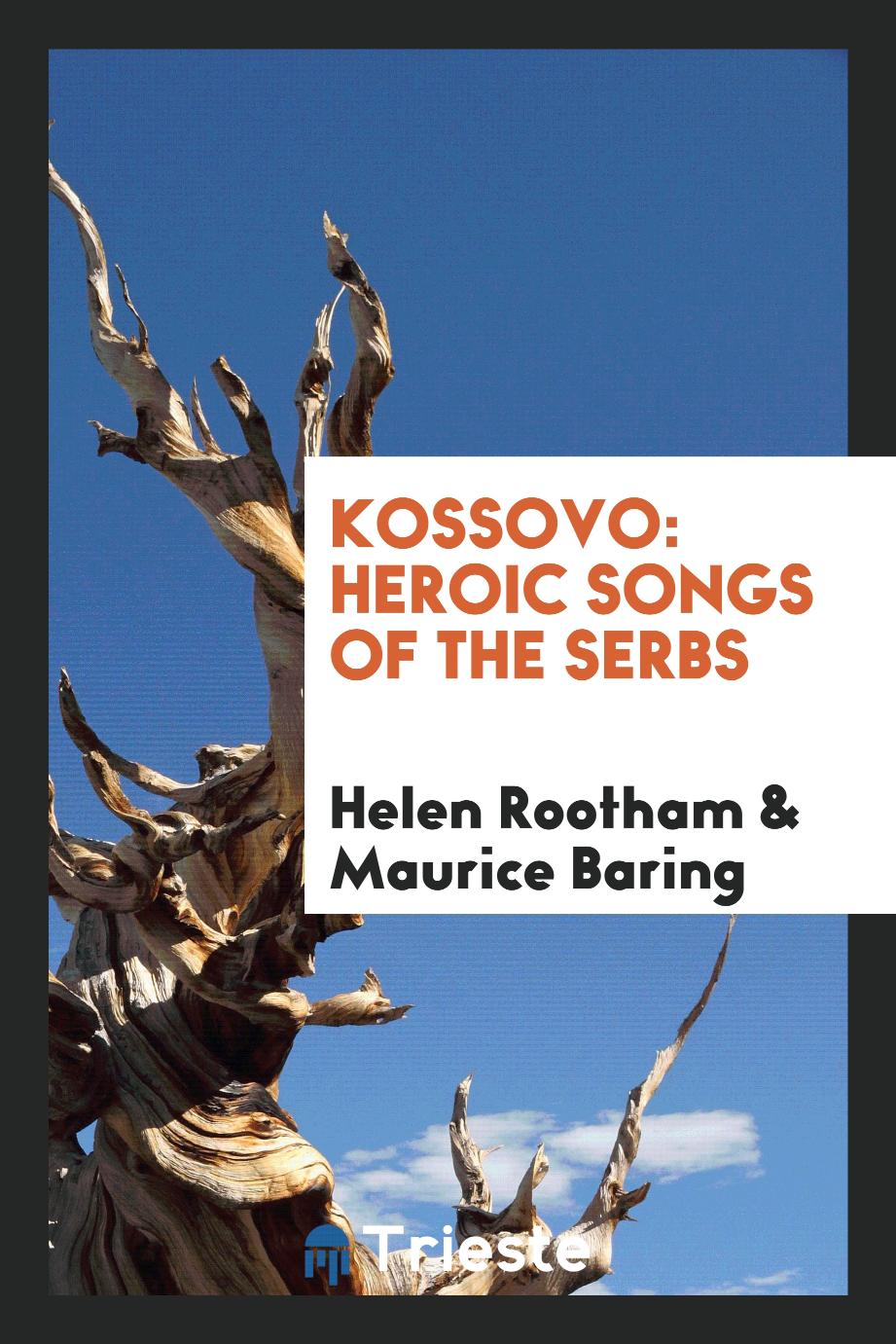 Paperback: 112
Publisher: Trieste Publishing
Language: English
ISBN: 9780649429929
Product Dimensions: 6.14 x 9.21 inches
Book description
Despite all the abundance and beauty of the lyrics, the true glory of Serbian folk poetry is associated with its epic ballads, which can be roughly divided into four main groups or cycles. The meter common to all these ballads is a ten-syllable, not rhymed, chorea with a caesura after the fourth syllable. Another common feature is their absolute objectivity and apollinic silence, indicating that the bard is always above the subject that he interprets. The strong construction of many of the verses resembles the architecture of a Dorian temple in its compactness, austere simplicity, dynamic silence and clear lines. Since this volume includes only the most representative works from the Kosovo cycle, it is important to briefly outline the origins as well as the symbolic meaning of this cycle. These ballads, which embody the whole history of Serbia, are far from extinction. They are still sung throughout the country, playing a very important role in Serbian national life. In the Serbian masses, poetry in general is so closely connected with life that it is impossible to separate them: they sing when they work, they sing when they are having fun, they sing when they are suffering. In many parts of modern Serbia, you will hardly find a popular gathering or festival without guslars (bards) singing to the crowd about the heroes of bygone times.
Customer Reviews
Review by Guest
Posted on 17.02.2021
---
Review by Guest
Posted on 13.01.2021
---
Review by Guest
Posted on 21.12.2020
---
Review by Kean Scott
Posted on 27.09.2020
I have had so much fun learning with this book!
---
Review by Guest
Posted on 16.04.2020
---
Review by Guest
Posted on 04.10.2019
---
Review by Guest
Posted on 25.08.2019
---
Review by Guest
Posted on 28.01.2019
---
Review by Guest
Posted on 25.01.2019
---
Review by Guest
Posted on 09.01.2019
---
Review by Guest
Posted on 26.11.2018
---
Review by Guest
Posted on 07.04.2018
---
Review by Guest
Posted on 02.03.2018
---
Write Your Own Review
You're reviewing: Kossovo: Heroic Songs of the Serbs