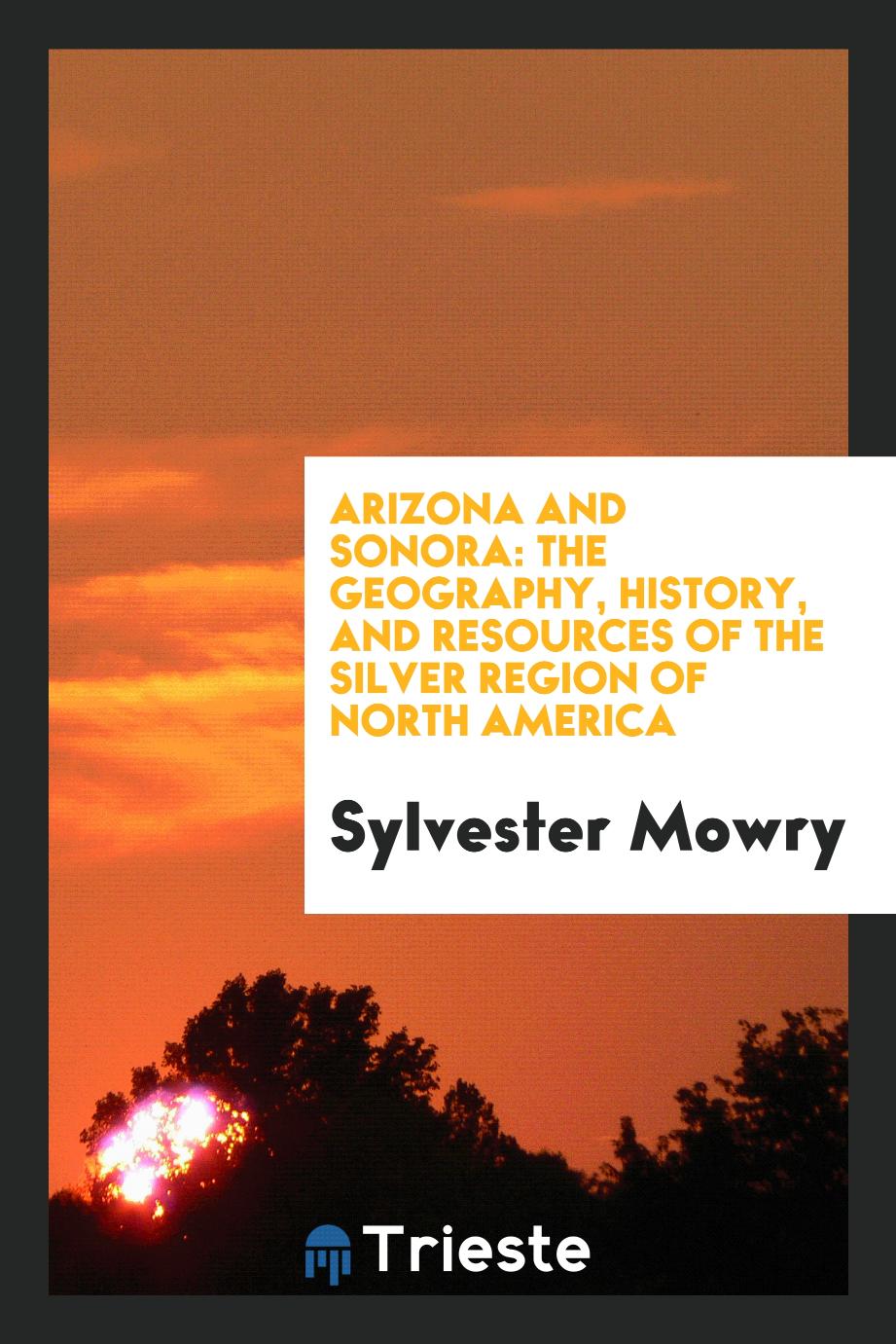 Paperback: 260
Publisher: Trieste Publishing
Language: English
ISBN: 9780649292172
Product Dimensions: 6.14 x 9.21 inches
Arizona and Sonora: the geography, history, and resources of the silver region of North America
Quantity
Book description
Arizona and Sonora – is a description of the geography, history and resources of this region. This work was written by Sylvester Mowry. He was an American politician, miner and land speculator. He is best remembered as one of the early proponents of the creation of the Arizona Territory. This is the second edition of this book published in 1864. This work consists of thirteen main chapters: Address Before The American Geographical And Statistical Society; Condition Of Arizona From 1859 To 1864; The Mines Of Arizona; The Colorado River Mines In 1864; Sonora From 1859 To 1864; The Mines Of La Cananea And La Cieneguita, Sonora; The Sierra Madre Of New Mexico; The Mixes Of Jesus Maria And San Jose; Mineralogical Sketch Of Arizona; Correspondence; The Government And The Mines; The Southern Railroad Route To The Pacific; The Silver Mines Of Arizona.
Customer Reviews
Review by Kaylan Rasmussen
Posted on 25.12.2020
Very interesting and well-written.
---
Review by Guest
Posted on 31.07.2019
---
Review by Guest
Posted on 18.07.2019
---
Review by Guest
Posted on 06.07.2019
---
Review by Guest
Posted on 24.09.2018
---
Review by Guest
Posted on 05.09.2018
---
Write Your Own Review
You're reviewing: Arizona and Sonora: the geography, history, and resources of the silver region of North America