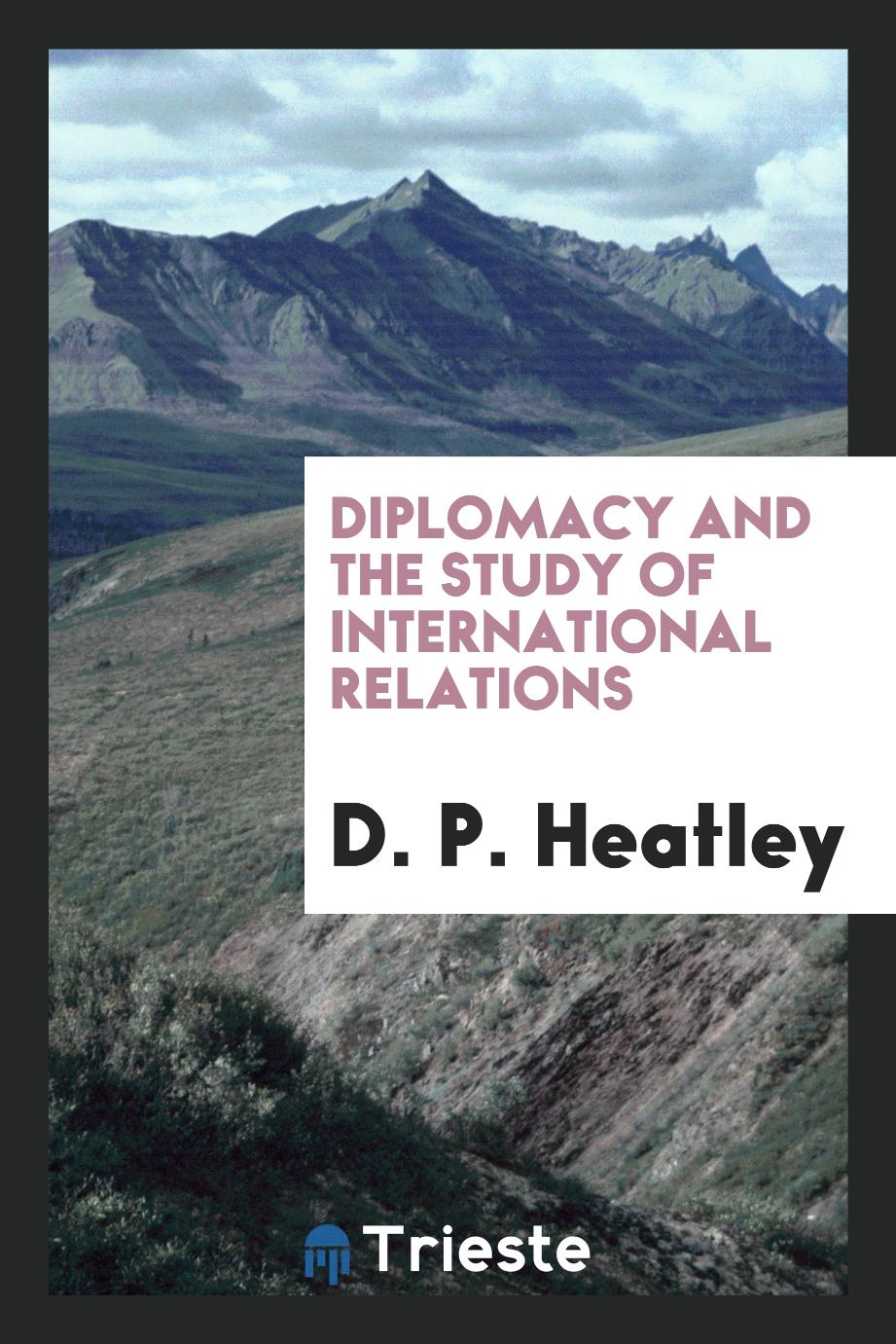 Paperback: 324
Publisher: Trieste Publishing
Language: English
ISBN: 9780649562688
Product Dimensions: 6.14 x 9.21 inches
Diplomacy and the Study of International Relations
Quantity
Book description
Diplomacy and the study of international relations – is a book which was published in 1919 and written by David Playfair Heatley, Lecturer in Political Science and Mackay Lecturer in History, University of Edinburgh. This work attempts to portray diplomacy and foreign policy from a historical perspective, show how they have been analyzed and assessed by representative writers, and indicate the sources from which knowledge thus obtained can be augmented. The sources could be greatly expanded. Those indicated by the author are those that have been useful to him for many years; and the author believed that at least some of them would be useful to both the citizen and the student. The history of international relations bears fruit in every era in treaties, which an international lawyer interprets as an expression of a movement of thought, and in the development of conventions and standards recognized by the Society of Nations. The history of international law shows most of the fruits of communication between peoples. The final section of the book, in addition to the Appendix, is devoted to the topic "International Morality: Projects of Perpetual Peace: The Society of Nations". The point of view throughout this work is historical; and History does not particularly encourage the promoters of the Perpetual Peace plans. But historians and history students studying politics and politics should not readily accept the charge that they cannot provide any guiding principles. Everything, as a recent continental statesman said, can partly be left to the mercy of the unforeseen - everything except the fate of nations. The historian of international politics will add the full weight of his knowledge and authority to the school of caution and caution in public policy.
Customer Reviews
Review by Guest
Posted on 26.03.2021
---
Review by Guest
Posted on 08.10.2020
---
Review by Guest
Posted on 21.07.2018
---
Review by Griffith
Posted on 27.06.2018
This book just climbed to the top as my most favourite self-help non-fiction of the year!
---
Review by Guest
Posted on 18.02.2018
---
Review by Guest
Posted on 13.01.2018
---
Write Your Own Review
You're reviewing: Diplomacy and the Study of International Relations